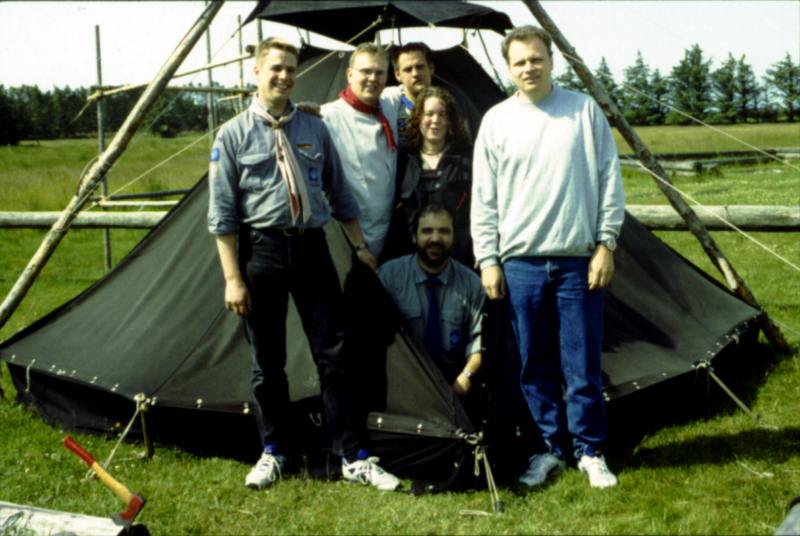 Teilnehmer (von li nach re):
Maak (DG2BCJ), Franky (DE1FSP), Gaby (DM1CG, hinten), Jenny (swl, mitte), Günni (DL9BCP, vorne), Tobi (DL4KBS)
1.

Equipment





Station

Band

Mode

Antenna (*=homemade)


tent 1 40m/20m SSB double-zepp (*)


tent 2 6m SSB 6-ele-Yagi
2m SSB 12-ele-Yagi
70cm Packet-Radio GP



2. New DXCC's






3.

specific features






4. Other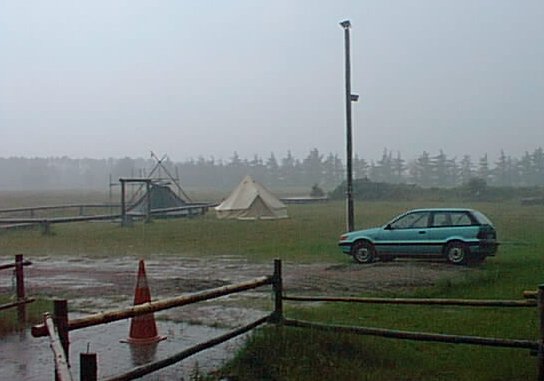 With the journey it was still dry. Nevertheless, this suddenly changed for the breakfast.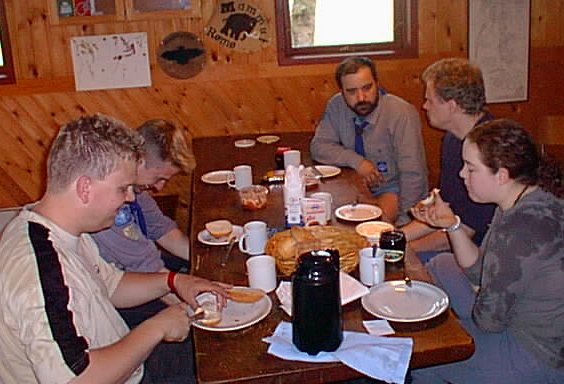 ... but if Danish rolls and mackerel salad lure, it makes no difference how the weather is.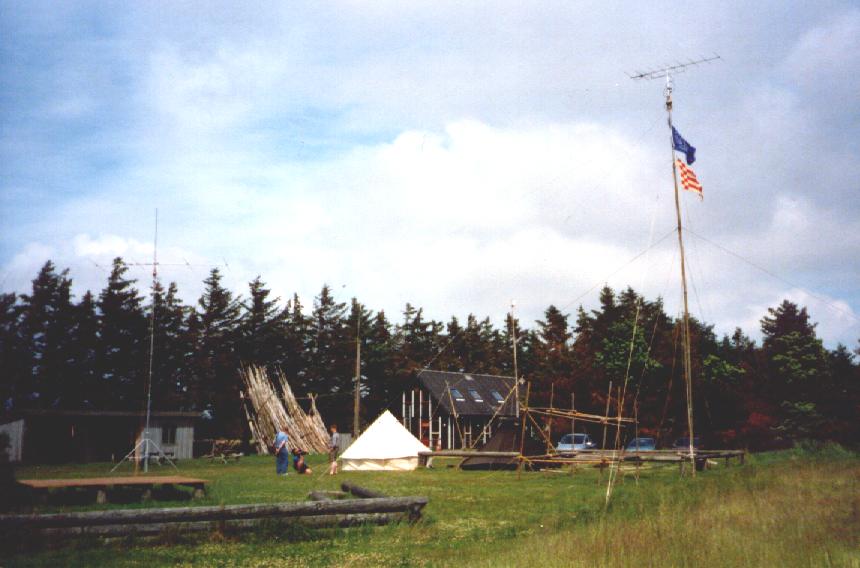 On the place overview good to see: On the left 6-element-yagi for 6m, to the right the 13m high aluminium tower with 10-element-yagi for 2m.
Before the house to the right drawn the selfbuilt double-zepp.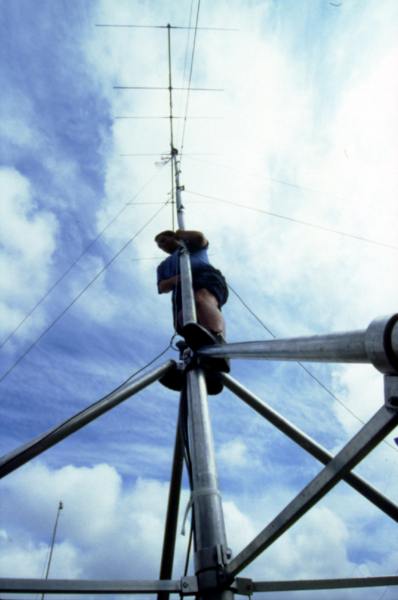 Gaby (DM1CG) raises the slide-tower with 6m-yagi.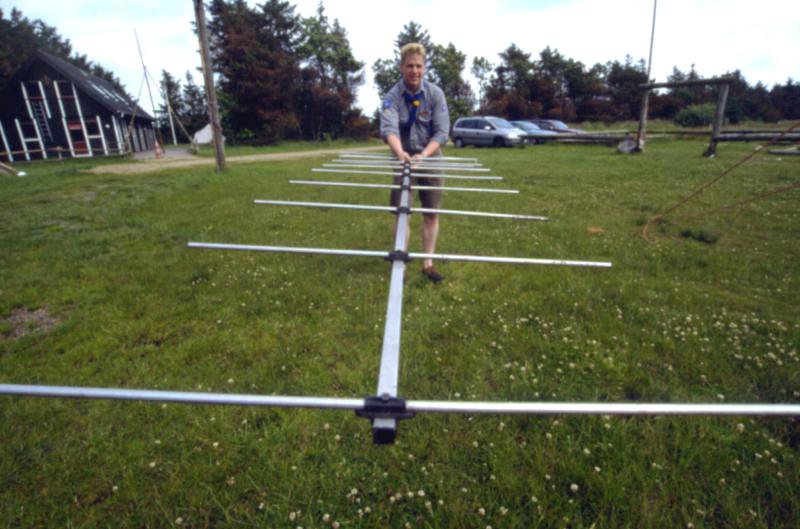 Maak (DG2BCJ) works with 10-element-yagi for 2m
The radio tower serves at the same time as a flagpole. On the left Maak (DG2BCJ) on the right Tobi (DL4KBS)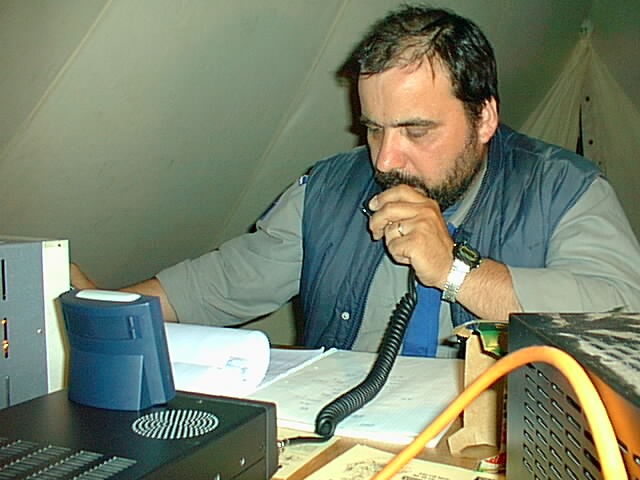 Günni, (DL9BCP) working at the short wave radio-station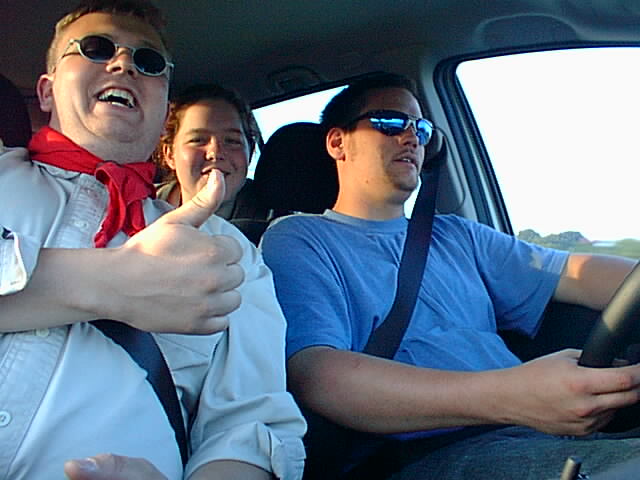 Return journey to Grevenbroich: Franky (DE1FSP), Jenny (swl) and Gaby (DM1CG)